Best Camera Apps
A picture is worth a thousand words. The act of preserving a moment in a still shot is as priceless as living through that moment. Fortunately, nearly everybody has a camera on their mobile phones. 
Apart from the camera hardware though, there are also apps that can enhance the photos that people take. Let's have a look at some of them in this article.
---
Cymera
Let's start with an app called Cymera. This app is admittedly not for people who are serious photographers. Instead, it is geared towards the casual user. The tools it offers are for people who want to improve their photos.
The tools included are over 100 selfie filters, a variety of shooting modes to choose from, and even some retouching tools that automatically fix the photo. There are also seven different lenses to use for each photo.
While the features are not extravagant or highly technical, Cymera looks to cater to people who won't be bogged by a variety of features that they probably won't use. It sticks to the basics and does it well.
Camera FV-5
These days, most everybody has a DSLR camera that produces beautiful photographs. But for those people who don't have one, you can still have the same technical features and quality that will net you great photos.
This is where the Camera FV-5 comes into the picture. As opposed to Cymera, this app is for professional photographers. It gives you most of the technical settings that DSLR cameras have.
For instance, you can adjust the exposure, change the ISO settings, white balance, shutter speed, aperture, f-stop, view on exposure time, and much more. It even allows people to do time-lapses.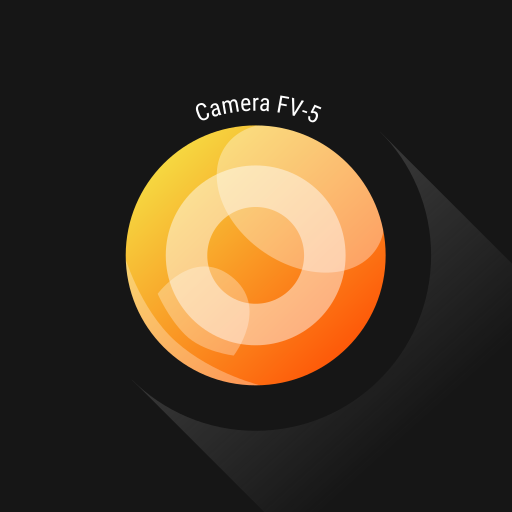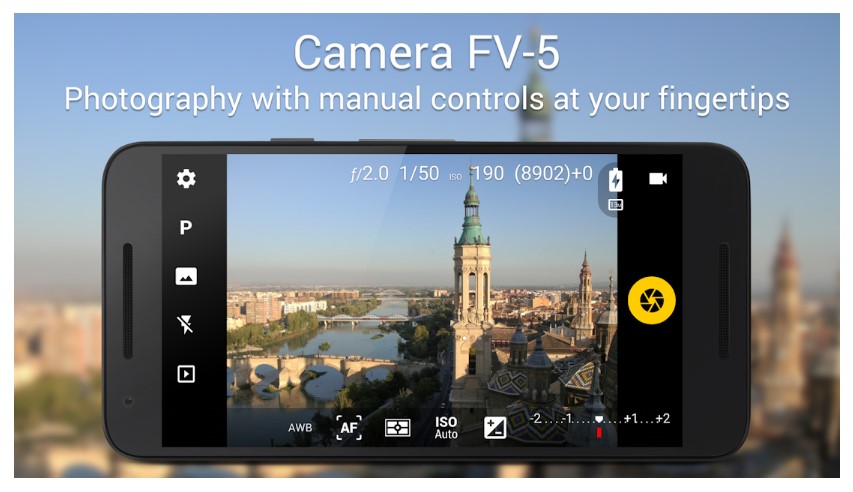 Camera FV-5 can be downloaded for free on Android. There are also paid subscriptions that will give you better image quality and access to RAW.
Camera MX
Next we have Camera MX. This app defies the notion that you need to pay for good camera apps. The app feels like it is for casual users. However, with what it offers, it is just a really powerful camera tool.
It can do the standard things like take photos and videos. It also has the ability to shoot "Live Shots". It is pretty much like the Live Photos feature of iOS. This allows you to combine photos that will then tie up and look like a video.
There is also a function that captures functions right before you take the photo. 
When recording videos, it can be paused in real time to make cuts on the spot. Edits can also be done within the app.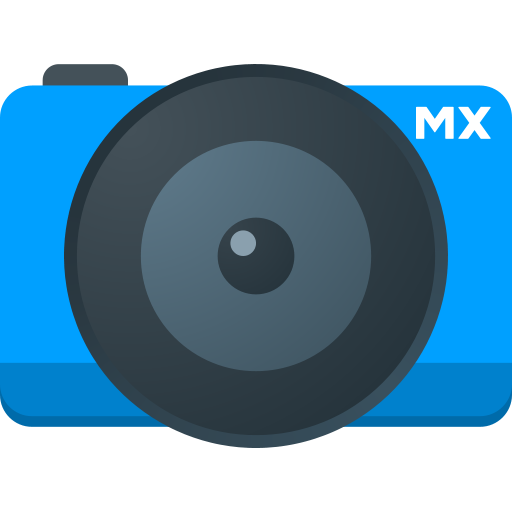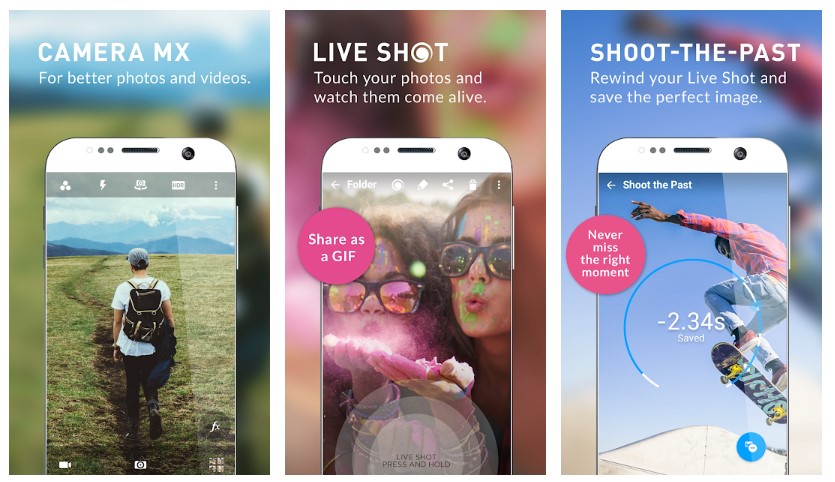 Overall, Camera MX is a very powerful tool. It is available only on Android.
Open Camera
Open Camera is an open-sourced camera app. This means that it is free with no ads and no surprise in-app purchases.
The tools included in Open Camera include: gesture controls, geo-tagging, the stabilization of photos, manual focusing, dynamic range optimization, and even the ability to shoot in the RAW format.
Videos can also be shot here and published at HD quality. You can also use this for timelapsing.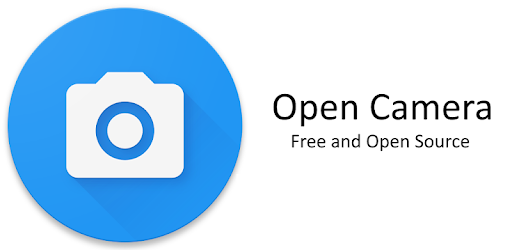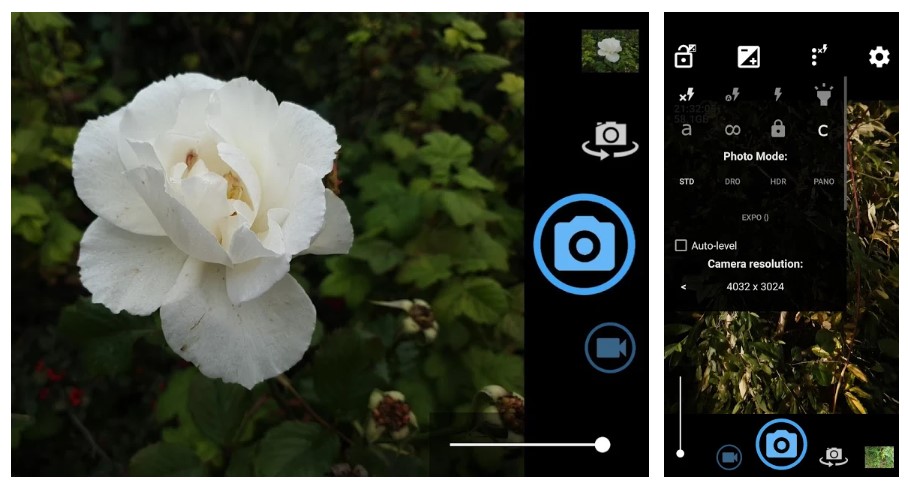 Try out Open Camera now on Android.
Manual
As the name suggests, the Manual app allows you to manually take helm of taking great photos. It provides features similar to DSLRs, but it is presented in a very minimalistic packaging. 
The customizations include standard DSLR features like shutter speed, focus, and exposure just to name a few. 
The viewfinder also has a built in histogram and photo maps as well. A grid is also in place to remind you about the rule of thirds.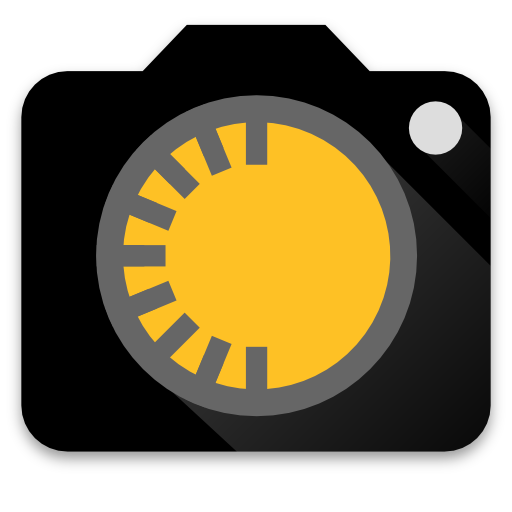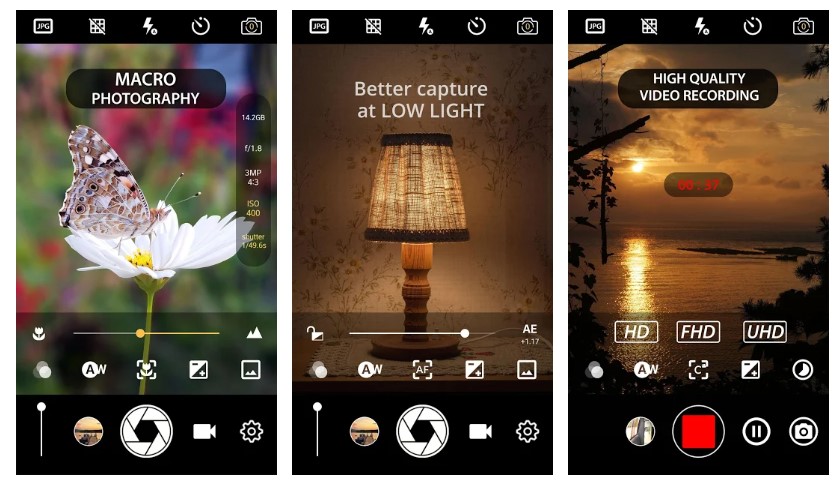 Manual is available on Android now.
---
---
There you have it. Life is filled with beautiful moments that are just waiting to be captured, remembered, and treasured. These apps can certainly help you produce the best photos for a timeless memory.