Do you want to feel that you belong?
The Breakfast Club is a great film. If you haven't watched it, it is about these high school kids who spend time together in detention. Each of them run in different circles. They have diametrically opposed lifestyles and beliefs.
Throughout their time together, they eventually open up to each other. Some find they have things in common with others. Some eventually empathize and understand the others.
However, the truly remarkable thing is that they form a bond. For a brief moment, they belonged to a group. They belonged together. People should be so lucky to belong to a group.
This sense of belonging is important. Usually, people find others who share their interests or hobbies.
If you are looking for a group, you are in luck as WeChat has many various group chats covering a multitude of topics and interests.
With so many out there though, it may be best to start at WeChat's general group chat. The general group chat is a place where you can talk about the other groups and find those that may fit your interests.
Here are some groups as well as some guiding questions that you can ask regarding these groups.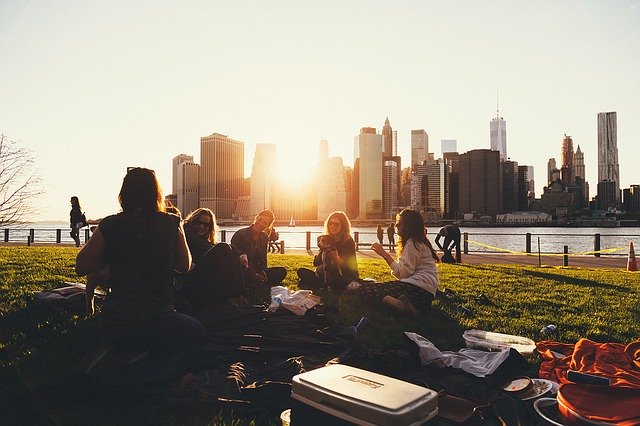 Travel Group
Travelling is good for a person's soul. It opens up the traveler's world view, understanding of other people's cultures and lives, and adds fresh experiences.
The Travel Group is a great place to share photos and discover the next places to travel to. Ask other travelers about interesting places to travel. What will it take to travel there? What are some must-see attractions?
Teacher
Teachers are a very important part of society. They help mold the future generations that will take the reins of our society in the coming years. With such an important job, use the teacher group chat to ask for tips and help.
What is the best way to teach certain subjects? Are there any tips for improving communication? What are the easiest or hardest subjects to teach?
You can also use this group to find potential English and other teaching jobs in China.
Politics
Everyone has a political belief. The politics group chat is a great place to talk about it. Ask others what they believe and why.
Just remember that when talking with others about politics, it is always best to keep an open and understanding mind. There are times that you may not like what others say, but you should respect their right to state their opinions.
Personal Development
The journey to personal development is never completed. Whether it be productivity, losing weight, improving a skill, or improving in a video game, people always seek to improve themselves.
The important part is a person's mindset and motivation. Use this group chat to figure out tips for personal development and motivating one another.
Musicians
The musicians group chat allows you to easily connect with other musicians. Perhaps you would just like to talk about music. If so, you can ask others what their favorite albums or bands are. What new albums are coming out that you should look out for?
At the same time, use this group chat to find gigs and even other members to start a band.
Jobs
Much like the musicians group chat, the one for jobs allows you to look for job opportunities. It also allows you to offer job opportunities.
Bear in mind that WeChat has many job group chats. The next opportunity may be waiting for you in one of these group chats!
Health
With the pandemic all around, a person's health is the most important currency right now. Join WeChat's health group chat and talk about the best exercises to do right now.
What are the exercises that are safe to do right now? What are the best exercises to do to stay fit?
Foodies
Foodies or food enthusiasts feast better together. The foodies group chat is an opportunity to meet other foodies. It is also an opportunity to share pictures of your food and expand your taste buds.
Ask others what their favorite foods and restaurants are.
Actor
Finally comes the actor group chat. Are you an actor that is looking for a gig? Your next part may be here. This opportunity could be your stepping stone to being an actor or actress in China.
In truth though, you may not need to do it for the purpose of becoming famous. You may just want to act for fun.
Generally Speaking
The general group chat is like the Breakfast Club. It brings people from various backgrounds and with various interests together. With a little time and understanding, you may find the group that you belong to.
Join and make full use of WeChat's general group chat now.
Join one of WeChat's general

 

groups now.
Start discovering, sharing, and enjoying the laughter together.